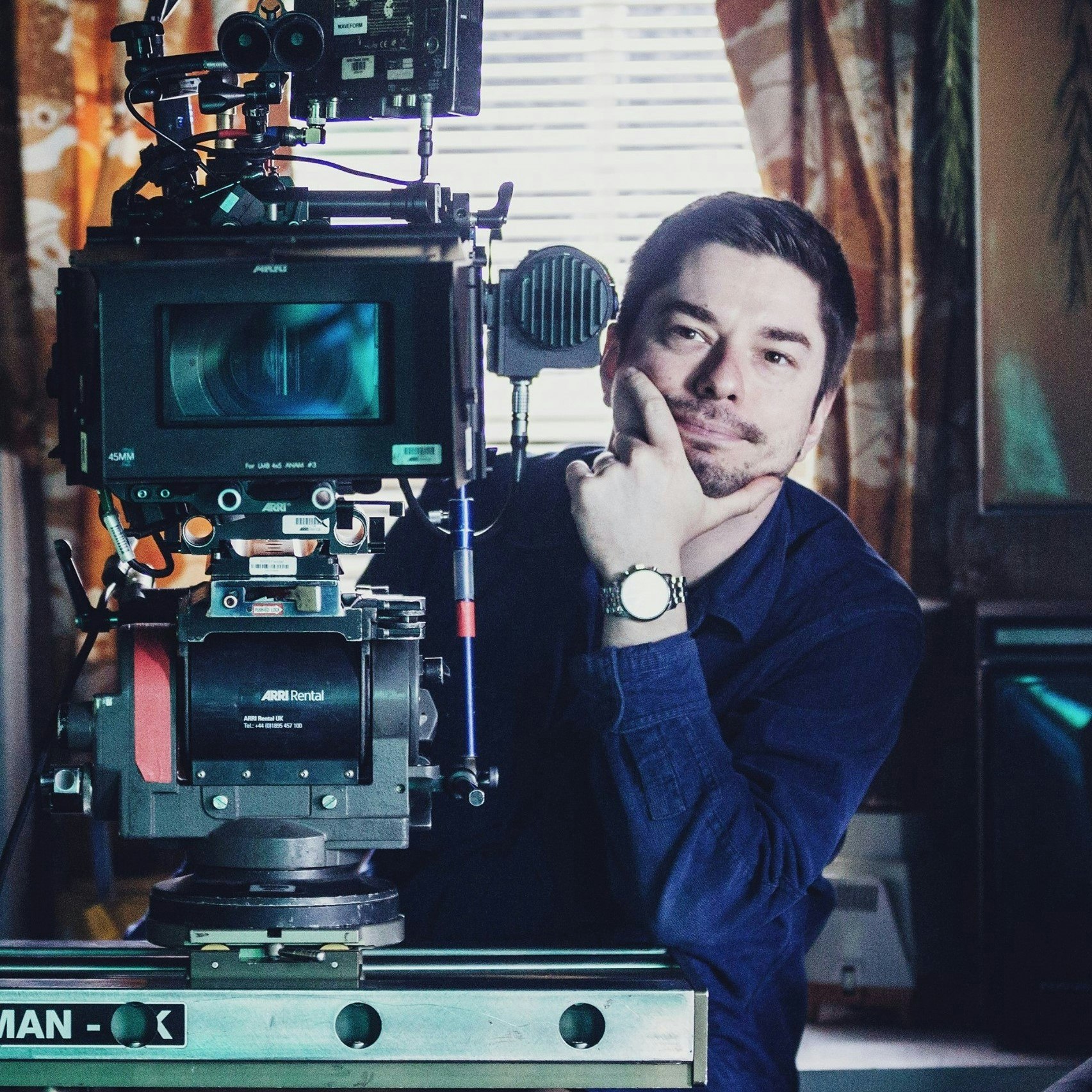 About

I am a Director of Photography based in London and working internationally on feature films, TV series and commercials, a member of BAFTA and the Polish Society of Cinematographers (PSC).
Originally from Poland, I grew up in the 80's watching European and American films and drawing comic books. In my early teens I moved with my family to Kenya, where the exposure to the vibrant colours and expressive light first sparked my interest in cameras and photography. On returning to high-school in my native Warsaw, I began to explore my cinematic sensibilities, and soon developed a passion for the art and craft of filmmaking. After graduating from the Film and Television Academy, I started working as a camera assistant on features and drama until 2008, when I moved to the UK and began working as a freelance cinematographer. I have since been featured in the British Cinematographer 'New Wave'.

My feature film work has been sold and shown theatrically and includes Dark Encounter (Dir. Carl Strathie) an Amblin-esque sci-fi drama which premiered at FrightFest and Film4; 1970-set coming-of-age comedy The Bromley Boys (Dir. Steve M Kelly) which was nominated for the 'Best Theatrical Campaign' at the UK Screen Awards; and space thriller Solis (Dir. Carl Strathie) which premiered at the Edinburgh International Film Festival.
In TV Drama, I shot an original series Immortality (Dir. Nick Parish) for Blackpills US.
My work on the award-winning short The Herd (Dir. Melanie Light) won the 'Best Cinematography Award' at the British Horror Film Festival and my last short film Muse (Dir. Azhur Saleem) was selected as Top 10 at the BSC Short Film Cinematography Awards.
My collaborations with acclaimed artist Shezad Dawood, art films Piercing Brightness, Towards The Possible and Leviathan have been exhibited at prestigious galleries and festivals internationally, inc. Venice Biennale, Art Dubai & Guggenheim NYC.

With over a decade of international experience as a Director of Photography, on studio and location based shoots, I pride myself of having built a reputation for supporting directors and working collaboratively with HODs, whilst translating the story's unique concept into cinematic moving images.

Make the day, make it together and make it all it can be.
---
Awards & Nominations
• Top 10, BSC Emerging Cinematographer Awards 2020 for Muse

• Best Cinematography Winner, British Horror Film Festival 2015 for The Herd

• Best Cinematography Nomination, Strasbourg International Film Festival 2009 for Catching The Bus


---
Press
'Meet The New Wave' - British Cinematographer
'21 Cinematographers In London You Should Know' - Wedio